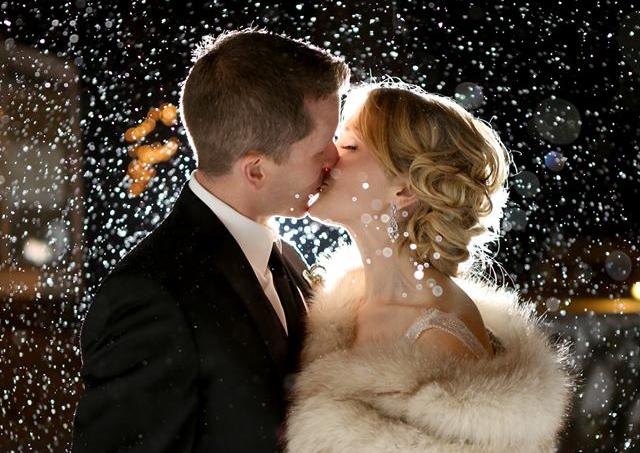 Nothing gets you thinking about family like the holidays, so it makes sense that a lot of proposals and weddings take place during this time of the year. Many couples choose to get married during the holiday season because of all the festivities, they want to link this momentous occassion to a favorite season that's full of precious memories. Also, the holidays are a time when families fly and drive to one place for reunions, so it's convenient to include a wedding celebration to a time of the year that already brings everyone together.
For couples in the North East, holidays are during the winter season, making winter weddings abound with opportunities for incorporating holiday themes and enjoying all the perks that come with getting married in the winter.
Here are some ideas for your fabulous winter wedding celebration:
Venue: They're just as beautiful and romantic in the winter, and usually there are many more places available. Since you're going to be indoors the whole time, how about selecting a place that allows you and your guest gorgeous vistas? A vessel sailing across the a picturesque harbor might just be the answer.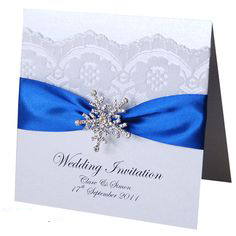 Invitations: If your wedding will have a holiday theme, pick the colors that go with it. If it's Hannukkah, then add a blue or silver ribbon; if it's Christmas, add red or green, but not both. If your wedding is in January, then a New Year's note could be a part of your message, after all, weddings are all about new beginnings. Or just add winter motifs into your invitation design like fir, pine cones or berries.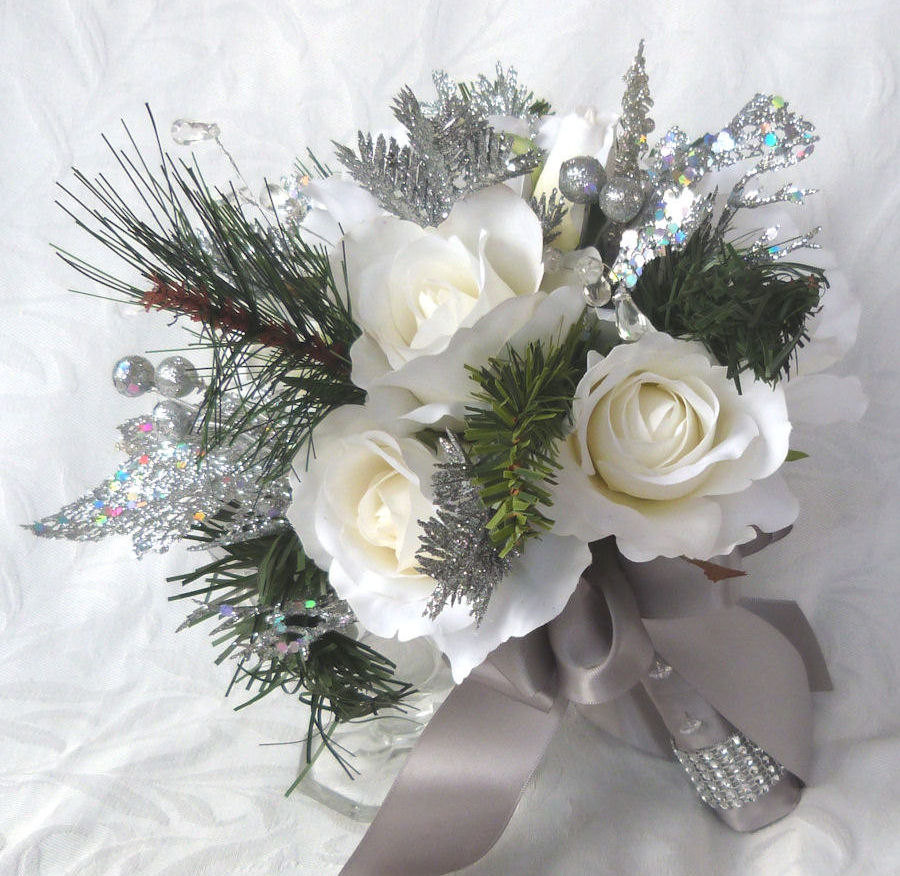 Flowers: From the bride's bouquet to the flower girls' flowers and the table settings, white roses, calla lilies and amaryllis are ideal for winter weddings, but do add dashes of silver and maybe a little red or blue, depending on the holiday you're selecting. Silver coated berries and firs add a nice touch.
Décor: Again, choose one holiday theme when you decorate and don't go overboard, it's your wedding after all. You're just borrowing from the season to make your event even more festive. If you're going with Christmas, a trimmed tree is a nice touch. Mix white with silver or gold throughout and add a few dashes of bold color for style. Place the centerpiece flowers in crystal clear vases, hang crystals to reflect the candle lights from the tables, use frosted glass china, the possibilities are endless.
Cocktail Hour: Weddings and holidays are all about the warmth of family and friends. How about white hot chocolate, or eggnog in small cups for your guests as they arrive? Sweet-flavored vodka in glasses rimmed with sugar crystals would would be a hit. We love the idea of a s'mores bar with cut out heart marshmallows. Also, spiked hot apple cider and mulled wine are a welcome treat when it's cold outside.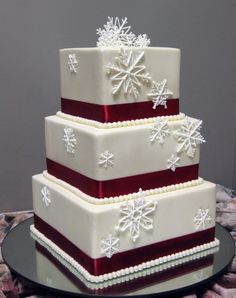 The Cake: Ask wedding guests, most say their favorite part of a wedding is the cake. Add to that the fact that in the winter you can go with much richer flavors and you've got everyone's dream wedding cake with your name on it. But that's what's on the inside, your cake's decoration can be whimsical and elegant with a few snowflakes and a red or blue ribbon on each tier.
Favors: Give gifts that not only convey warmth and sweetness but are likely to be appreciated. We love the idea of mittens or blankets. Mason jars filled with chocolate and peppermint candy would be a big hit. Or how about a beautiful candle with silver snow flakes or a mason jar snow globe? Or jars of maple syrup, who doesn't love pancakes?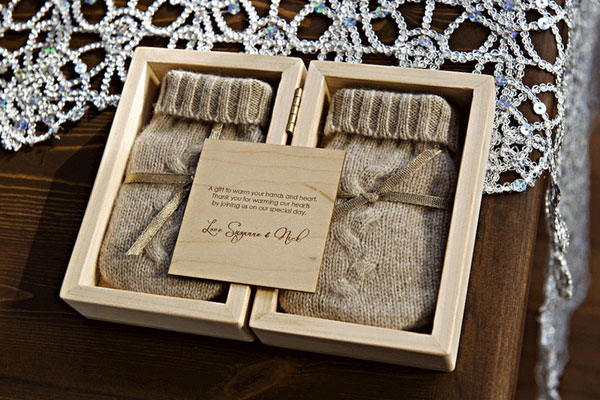 Many couples love the idea of a winter wedding on a yacht because the indoor decks are climate-controlled and cozy. The changing vistas as the yacht sails past iconic spots along a harbor are also a huge favorite. Also, the lack of traffic makes the occasion so much more personable, like you've got the harbor to yourselves.