We know how important it is to entertain important clients or to celebrate with your staff and let them know how much they're appreciated.  Hosting a corporate event aboard Royal Princess is the perfect way to create camaraderie, boost morale, and celebrate accomplishments!
Here's what some of our corporate clients have to say: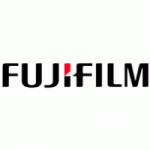 Lezlee, I am sure that Montie will echo the feedback we received last night.  Your team were outstanding.  They could not have been more professional, accommodating and friendly.  Nothing was too much trouble, nor could they do enough for us.  Our needs were fully attended to.  The atmosphere of the boat was perfect for our Fujifilm event.  The weather that you ordered for us was an extra bonus! – Kimberly Toub
We look forward to doing business with you again in the future.
—————————————————————————————————————————–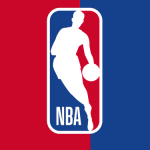 Lezlee and Team,
Wanted to take a moment to thank you guys for a great event tonight!  The weather was perfect, the food was great and everybody on board was raving about the views
Really top notch all around.  Thank you for all your help to allow us to deliver a very memorable experience for our guests.  Truly appreciated  Best, Jonathan
—————————————————————————————————————————–
Good Morning Lezlee, Rich, and Captain Rob!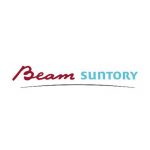 The dust has finally settled and we can now really reflect on what a PHENOMINAL time we had aboard the Royal Princess! The boat was beautiful, extremely friendly and professional staff, incredible food, awesome DJ! Those NEW YORK VIEWS! Everything was more than we could have ever imagined and for that we THANK YOU!
Special thank you to Rich!  Thank you for keeping me sane in the madness! LOL. You're awesome! We appreciate your flexibility and attention to detail! Our guests had a fantastic time!  We will most definitely be chartering with you again!  –  Jennifer C. Latham, Beam Suntory
—————————————————————————————————————————-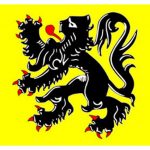 The boat cruise went really well. My senior management was delighted with the event! We were so fortunate that the sky opened up between showers and that the sun came out. Truly magnificent! Thanks again for the great care Lezlee. We will definitely recommend the Royal Princess to our contacts!
Warm regards,
Hilde (Consulate General of Belgium, GENERAL DELEGATION OF THE GOVERNMENT OF FLANDERS TO THE USA)
—————————————————————————————————————————-

What made our meeting great on the Royal Princess was the fact that we were isolated from the outside world and  everyone could focus on the agenda at hand.  The size of the boat allowed us to accommodate our group in different areas of the boat during the day which kept the meeting fresh and people attentive.   We capped the night off with a wonderful cruise that made the day perfect. The staff was professional and the food was exceptional.   I would recommend anyone hosting a business meeting on the Royal Princess.
Patrick Kline, Regional Manager- Americas, Kohler
—————————————————————————————————————————-

"We settled on hosting a work related client event on the Royal Princess after reaching out to numerous yacht charters. Lezlee was super accommodating and created a unique experience for us based on our budget. She really cared about helping us max out our experience on the yacht for what we were able to pay. She got us the most she absolutely could for our budget, which we really appreciated. Other places only cared about charging a standard rate, no budging, and no leeway on what we could do/get while on the boats.
Once we decided to go with a NY yacht charter the rest was a seamless process. The boat was beautiful and extremely upscale. Our clients were very impressed. Rob was on the boat with us that night and could not have made the experience more pleasing. After running into a slight mishap (on our end) with one of the details of the event, he worked with me on the night of to clarify everything and make sure our experience was top-notch. He did not over charge us or scheme us. He did not get angry. He simply accommodated for us at the expense of the yacht. He wanted our experience to be class A above anything else.
The crew was so nice, so respectful, and again SO very accommodating. They worked from before we arrived until after we left to set up and take down everything we brought with us for decor etc. onto the yacht. Once we docked everything I had to take back with me was packed up exactly how it was brought and ready to go so that I did not have to struggle at the end of the night helping clean and take down the set-up. The matridee of the night, Carol, was a wonderful woman. She was so sweet and helped me make sure everything went perfectly all night.
The food was passed all night and circulated wonderfully. There was never an issue with the amount of food or drink, or whether or not they made sure everyone was getting the food, or getting enough food. I did not have to lift a finger all night or worry about how anything was running.
Honestly there are not enough good things to say about how NY Boat Charter serviced our company and our clients for our event. When it all boils down to it, what mattered above anything else was the sheer fact that Lezlee and Rob, along with their staff, cared more about making our experience premium than they did about our budget or benefiting themselves. This is something we really took to heart and appreciate. It was a flawless night." – Taylor Z, GumGum
—————————————————————————————————————————————————————-Our company cruises aboard the Royal Princess were simply amazing .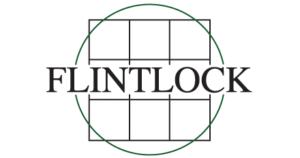 From the principles of the company to their staff, accommodating our budget along with satisfying all requests was impeccable . The food /entertainment  and  cleanliness was again flawless . Thank you Royal Princes for making our events spectacular.
Frank Concilio, Flintlock Construction LLC
——————————————————————————————————————————-

"The yacht cruise was a great experience.  Great Food.  Great Staff.  Yacht was clean.  Music is amazing!  Beautiful views of NYC.  Overall great experience!  Great for corporate events and networking!"
————————————————————————————————————————-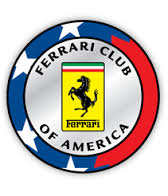 The Ferrari Club of America's brunch cruise aboard the luxury yacht Royal Princess voyaging around Manhattan for our members was a huge success!  The décor, food, impeccable service were wonderful and we look forward to doing it again next year!" – Melissa Anderson, Event & Marketing Chairman
——————————————————————————————————————————–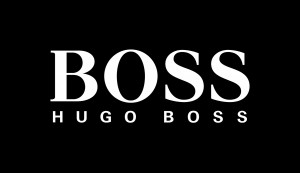 Hi Captain Rob, Lezlee and team,
On behalf of the HUGO BOSS team we would like to THANK YOU for the wonderful experience we had aboard the Royal Princess. Thanks to you guys we all had a great, memorable day! You truly went above and beyond our expectations and made sure everything from the moment we boarded to the moment we docked was perfect!
We truly appreciate it!
Chelsea Smith, HUGO BOSS
——————————————————————————————————————————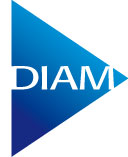 "Our customers enjoyed the evening , catering food exceptional , service top notch. We will be back !" – Louis Dupere, CEO, D3, LLC
———————————————————————————————————————-
"Thank you so much for making Time Warner Cable's Summer Corporate Event such a success.  I have gotten nothing but great feedback from all of the employees. Your staff did such an outstanding job ensuring that this event went without any glitches.  Captain Rob was so amazing in the process of ensuring that our staff felt welcomed!  What a great team you have."

——————————————————————————————————————————–


"A great  staff is what makes the difference.  Captain Bob is there is see that everything goes as planned."
– Len Douglen, Executive Director, NYPMA
——————————————————————————————————————————–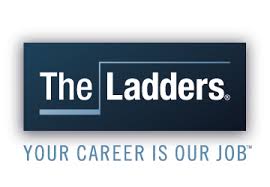 "Hi Lezlee!
Everything was GREAT!!! Captain Rob – you and your crew – Carol and Rachel – were awesome!  Everyone really enjoyed themselves, the food (they loved the salmon), and the casino games!! Thank you for everything.  It's really appreciated!! As for it being an annual event, I would like it to be!
–  Mary Usher from The Ladders
——————————————————————————————————————————–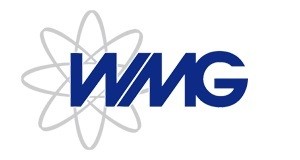 "We recently chartered the Royal Princess for a corporate reception.  What a fantastic experience!  The staff was very personable and welcoming, especially Carol.  The food and service were great, we even had a Casino Night theme with Tony the Pit Boss (very fun!).  The Captain offered to have any of the children in our party take a turn steering the boat, which was a huge hit!  Thank you to Lezlee and Rob for making our event so successful!"
————————————————————————————————————————————-

Captain Rob and Lezlee,
Thank you again for a wonderful evening. The team had an absolute blast. The DJ was perfect, the food was delicious, and everyone wants to  hire Carol, your Maitre D!. – Tiffany
————————————————————————————————————————————-


We very much enjoyed our evening on the yacht.  The entertainment was very enjoyable between the DJ and gambling everyone had a great time!  The staff was great.  The platters of cheeses and fruit were great; the other food items could have been better.  Overall, everyone had a great time! Pam Horner | Compass-USA
_____________________________________________________________________________


Everyone had a wonderful time, that it blew everyone away.   The ship was beautiful, the food was great, the staff was wonderful.  Once I got on the ship I could relax, even though I was "in charge" of our company event. You were right that you would make me the star!  I never felt I was working with a big company who didn't care about our event and that is one of the reasons I am so glad I went with you guys.
– Erin DeBernardi, Opus-ISM
———————————————————————————————————————————-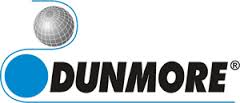 We had a wonderful night.  I have heard nothing but good comments from the rest of our employees.  The food was fantastic.  From start to finish the staff was friendly and helpful.  It made organizing a large corporate event extremely easy.
– Danielle Kling, Dunmore Corporation
—————————————————————————————————————————–
We all had a wonderful time on the Royal Princess!! Everyone one was completely satisfied with everything.  I honestly can say that I had no complaints about anything and I always find something to complain about…..
The staff was polite and helpful, love Carole by the way.  She's such a sweetheart.  DJ Music was great, I know that no one was dancing but I knew that was going to happen (corporate function)..  FYI- Food was great, everyone loved the seafood, apps, & stations & I personally loved the Filet Mignon.  All in all the experience was fantastic.  – Debbie Vega,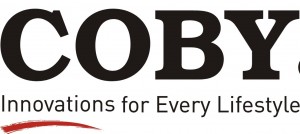 —————————————————————————————————————————–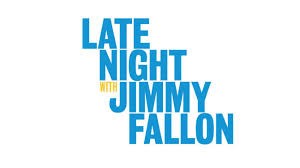 We had an amazing time!
It is the party of the year!! We hope to do it every year!!! Capt Rob is the best!!
– Katie Hockmeyer, Late Night with Jimmy Fallon
—————————————————————————————————————————-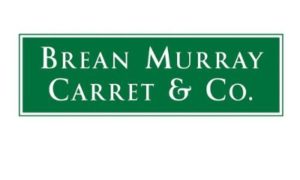 A wonderful experience overall which left a favorable impression on our clients.  Everything was handled professionally- enhancing our event and allowed us to focus on our clients.
———————————————————————————————–


Food was excellent.  Staff was excellent. The time went by too quickly as it always does. Seeing the boat beforehand with Capt. Rob was key to a successful event –  Its all in the planning.  Thanks to Capt Rob for his time in meeting with us beforehand.  – Susan Pietri, Thomas Miller
—————————————————————————————————————————–


This was our first corporate summer outing and everyone had a great time. I would definitely recommend Royal Princess to my friends, family, and business associates. They ought to be complimented on an outstanding job and level of professionalism and kindness.
– Nadia Haniff, Complete Document Source Inc.
—————————————————————————————————————————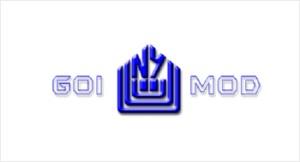 We want to thank you for the event. It was very successful and people had a great time! Hope to work with you again in the future. Have a wonderful week,
Dima Kaplun, the Government of Israel, Ministry of Defense
——————————————————————————————————-


Hi Lezlee, I would like to take the time to thank you, your husband and your staff for the wonderful event that we had planned.  It turned out fantastic.  Your staff are a wonderful and efficient group of people.
Marlen Lugones Bracho , Top Pop & City Club Soda
——————————————————————————————————————————-

Thank you for the enjoyable event last Saturday which our client was very pleased with. In particular the entertainment by the Dixieland Trio was very much appreciated by the guests.
– René Tolenaars, Ulysses Incentives & Events
————————————————————————————————————————-
Here are some of the companies we've hosted Corporate Events for: