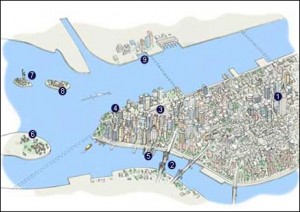 Revel in a spectacular view of the greatest skyline in the world. Until you've seen Manhattan from the water, you really haven't seen Manhattan. It's a vantage point you have to experience firsthand to fully comprehend. And when you cruise out of our dock in New York or New Jersey, you will get exactly that – a wide-open, ever-changing view that will take your breath away. Here are just a few of the harbor highlights you will enjoy:
1.) Empire State Building
This impressive 1,250-feet tower opened in 1923 and was the world's tallest building for 30 years.
2.) Brooklyn Bridge
Regarded as one of the greatest architectural achievements of all time, it was designed by John Augustus Roebling and was constructed between 1869 and 1883.
3.) World Trade Center Site
Built between 1966 and 1976, the World Trade Center's twin towers were once the tallest buildings in the world at 110 stories each. They were destroyed by an act of international terrorism on September 11, 2001.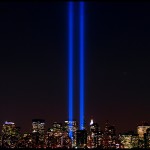 4.) Battery Park City
This office and apartment community was built on the landfill from the excavation of the World Trade Center in 1977.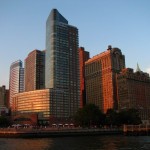 5.) South Street Seaport
Once the heart of the 19th century Port of New York City, it has been revived by the transformation of Pier 17 into shops and restaurants.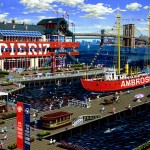 6.) Governor's Island
These 203 acres were under military command from the 1700s through 1996, making it the oldest continuously operated military post in U.S. history.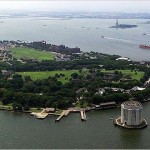 7.) Statue of Liberty
A gift to the people of America from the people of France, "Liberty Enlightening the World" stands 300 feet above New York Harbor. She was built by sculptor Frederic Auguste Bartholdi.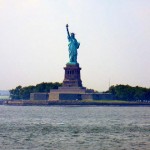 8.) Ellis Island
Nearly 17 million immigrants were processed here between 1892 and 1957.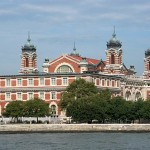 9.) Colgate Clock
This stately timepiece once graced the Colgate Palmolive plant. When the factory was demolished in the 1980s, the clock remained.