Becky Hoffman: May 4th, 1941 – May 4th, 2019
As a tribute to Becky Hoffman, also Lezlee's mother, we are keeping this page up, because she loved being a tour guide so much.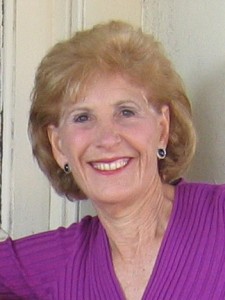 In 1997, Becky trained with ITMI (International Tour Management Institute) and was active tour guide since her graduation. In 2000, she became a licensed certified NYC tour guide. In addition to directing student and adult tours in spring, she spent more than eight summers doing six, seventeen-day tours in our National Parks for Grand Circle Travel. Recently, she's been spending most of her time working and living in Manhattan.
Before beginning her career as a tour guide, Becky worked simultaneously in several different careers. In New York City, she was an English teacher and mother. After relocating to Atlanta for two decades, she became an associate professor at Georgia State University, played professional drums with her own band at several venues around Atlanta, and became a local NBC television health and medical reporter. These three careers were ongoing during her children's growth years. In the early 1990's with her children away at college, she returned to Manhattan and began her solo adventures, traveling in Southeast Asia for more than six months. She's been globe trotting ever since and have developed a passion for travel.
For more information on this incredible woman, visit, Search @TributetoBeckyHoffman under Facebook.