Why not host a cocktail party for your Social Event aboard your own private yacht? Whether it's a medley of stationary and passed hors d'eouvres, a Buffet, or Sit-down dinner – we execute what you envision.
Our team of highly professional chefs will prepare superb menus, from the most elaborate banquet menu to a casual cocktail reception, or brunch.
Testimonials:
Lezlee,
GREAT cruise! I have already recommended your boat(s) to our Association of Graduates (Alumni) office.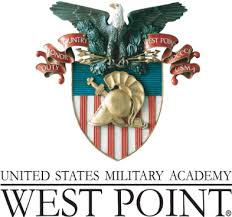 The proximity of your dock to the hotel and parking situation were all extremely convenient!
The food and service was exceptional. Everyone raved about what a great time they had.
Rob and staff were so accommodating, but at the same time you barely knew that anyone was there. They took care of trash, dishes, bottles, glasses, etc., and kept up with all of it during the evening.
Back to the food – I was not expecting anything close to what we were served. The appetizer stations were amazing! So many things to choose from and not your typical cheese and crackers.
It was truly a memorable evening for everyone! Thank you so much for working with us.
I will forward the information to the parents for Ring Weekend next year as well as to anyone else who may ask for a unique venue for an event.
Best wishes to you and Rob!
– West Point Cadets
—————————————————————————————————————-

I was most satisfied with my daughter's communion celebration aboard the Royal Princess.  Everyone is STILL raving about the boat, the food, and the DJ!  It was certainly an event to remember!   – Jeanie Perrotta Ruban
——————————————————————————————————————————–

I want to take the opportunity to thank you for your help in putting this event together. There were many things that you helped us out with and everything is fully appreciated. This was a large event and your help made it possible. I hope that we have the opportunity to work together again in the future. Thanks again,
Jessie Chen, AIESEC Baruch
———————————————————————————————————————————